All product and company names are trademarks™ or registered® trademarks of their respective holders. Use of them does not imply any affiliation with or endorsement by them. IBQMI® does not use these trademarks "in connection with a good or service."
Why enroll with IBQMI®?
The International Business and Quality Management Institute LLC (IBQMI®) holds the trademark rights for all professional certifications and is the only company worldwide that is authorized to certify you and grant rights to these professional job titles.
1. Exclusive Certifications
IBQMI® is a major voice in establishing best practices, helping students adapt to industry changes and requirements. All our certifications are protected and can only be awarded by IBQMI®. IBQMI® only licenses its trademarks for use with goods and services that meet high quality IBQMI® standards. You will have the privilege of using it on your CV for a lifetime.
All certifications
2. The industry Gold-Standard
IBQMI® is a U.S. Government contractor partnering with the United Nations Department of Economic and Social Affairs. All our certifications are internationally recognized by major corporations. You may receive PDU credits (PMI) and Scrum Education Units (Scrum Alliance). IBQMI® is ISO 26000:2010 conforming and intends to contribute to sustainable development.
About IBQMI®
3. You set the pace!
All our certifications are fully online & independent of time or location. Enroll for a certification 24/7—with or without having a training. This minimizes wasted time and promotes greater efficiency. Self-directed learning also ensures increased performance, as the learner can manage their education in a way which encourages independent thought and critical thinking.
Enroll for a certification
4. Gain greater recognition as an official IBQMI ATP®
IBQMI® established the IBQMI ATP® program to qualify education providers who seek excellence in their area. With the IBQMI ATP® status, you show your commitment to the profession and ensure the implementation of industry-specific methodologies.
IBQMI® offers their ATP up to 40% Discount On Student Enrollment Fees.
Apply for the IBQMI® ATP Program
---
One step ahead to ensure the best educational value for professionals worldwide.
IBQMI® Featured job-ready certificate programs
We provide original certifications in more than 70 countries worldwide, including the very first Scrumban certification available on the market and our Kanban Certification, which includes not only IT but also Automotive Industry and Continuous Delivery for Industry 4.0. Our enterprise-level certifications allows practitioners to identify the correct ROI with automatizations, while also helping companies and team members put that training into practice.
---
IBQMI® - training the leaders of tomorrow.
The original IBQMI TQM TRAINER®
TQM leadership, quality and excellence!
Understand continuous improvement, statistical process control, product design control and lead your business partners in the implementation of Total Quality Management. As an IBQMI TQM TRAINER®, you will enjoy a position of influence which will involve making major decisions and setting constraints on those made by others, to ensure that a company's products meet client or consumer demands. An IBQMI TQM TRAINER® has an unchallenged senior expert authority, based on experience, qualifications and expertise.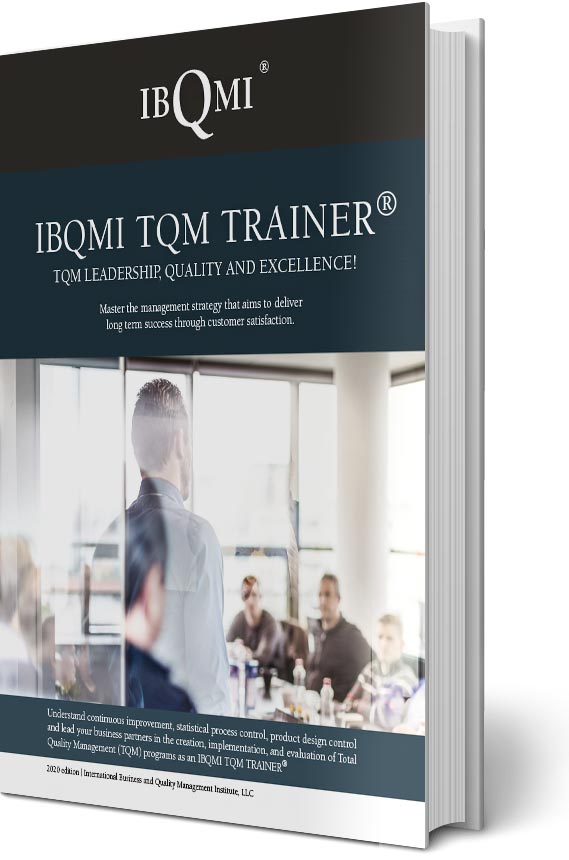 read more
The original CERTIFIED SCRUMBAN PRACTITIONER®
The Best of Both Worlds!
This certification is one of the few on the market to cover most eventualities a team will encounter and the only Scrumban certification. You will support crews and large organizations in evolving new, agile processes that suit them. As a CERTIFIED SCRUMBAN PRACTITIONER® you will boost capabilities by using scientific methods to continually prioritize work at every decision point—even faster than in a fixed Scrum sprint cycle. This certification offers you a unique opportunity and an advantage in the job market.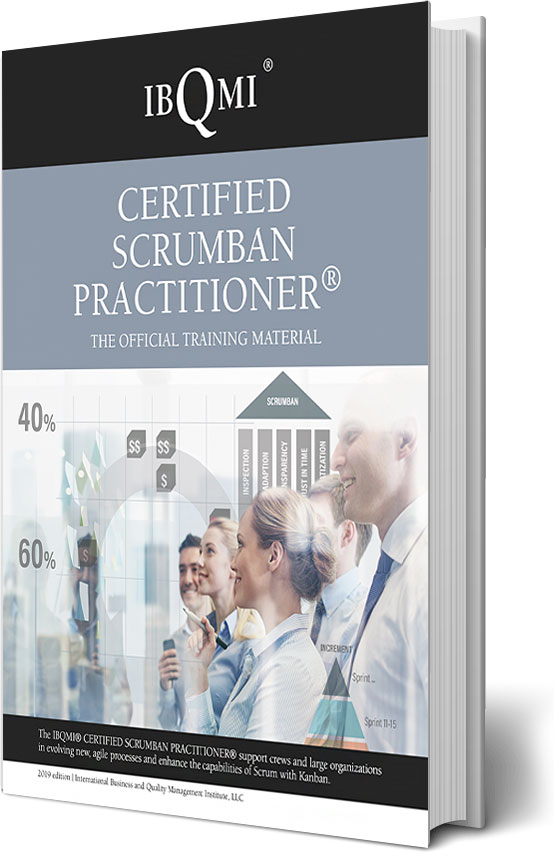 read more
---
Newsflash - Top News in Lean Project Management, TQM and Kanban